As parents, we're all familiar with the fact that a child's tastes change on the regular. One day, life is PAW Patrol and the next, it's dinosaurs, but next week it'll be Hulk. With the constant changes, it's nearly impossible to keep their room decor paired with their interests. But, hold tight, and I'll tell you how one cheap kids room makeover now, can last you years!
Disclosure: Mom of the Moment contains affiliate links and ads and I may receive compensation from your interaction with them, at no additional cost to you. Read more here.
The Basics
Now with this kids room makeover, you're not necessarily purchasing brand new furniture. And, if you can do that for under $80 – please tell me how! We'd all like to know!
Rather, you're going to start this kids room makeover with the basics. It's assumed that your child has a bed and a dresser, perhaps a bookshelf or some way to organize their toys.
If you're starting from scratch and buying the furniture, I recommend you purchase boring furniture. Nothing in an outlandish color. Nothing with too much frill. Black, brown, white, natural. Keep it simple.
Here's a few suggestions:
Now is not the time to purchase that race car bed, because honestly, you never know when your child will outgrow race cars, and you don't want to have to buy a completely new bed when they do.
Sticking with basic, boring furniture will allow you to change out the theme of the room, without too much hassle or too much money out of pocket.
Plus, boring colors are easy to repair scratches and dents on. You can also paint the furniture if you ever get the itch to go really crazy with the makeover.
Remember to safely adhere all of your heavy furniture to the wall!
Now that you've got the basics covered, it's time to choose a theme for the room and give this kids room the makeover it deserves.
Choosing a Theme
You can choose whatever theme your child can imagine at this point. PAW Patrol, dinosaurs, the Hulk, PJ Masks flying spaceships with lightsabers. Whatever their little hearts can dream up!
But, before you rush out and buy themed curtains and a matching trashcan, take a beat and make a plan.
First, you're not going to buy themed anything. At least not yet. And when you do, it will most likely be one little thing or something you can DIY. Remember, we're sticking under $80 here.
Once you've decided on a theme for your kids room makeover, select some colors to work with. Remember, your furniture is basic, so you want the decor to be colorful.
For an example, we'll go with dinosaurs. My color scheme is going to be green with blue and orange. Those seem like good dinosaur colors, right?
Now to implement these colors and bring this dinosaur room to life.
The Biggest Pop of Color
I love painting, so it takes a lot in me to only paint one wall, rather than the whole room. But, painting a single wall, one bright color, will
Add dimension to the room
Start to tie in the theme
Be much less expensive
Take much less time, and
Be easier to cover when your child wants to change the theme
So, take a trip to your local hardware or paint store and peruse the swatches until you find the color you want.
Remember, most paint counters can match paint colors to items, so if you're basing the theme on a specific toy or character, take that item with you for color matching.
I also recommend picking up swatches of any other colors you're adding to the room. Even if you won't be using paint, it'll be easier to carry a color swatch around then a toy dinosaur.
Once you've determined your color, you'll only need a quart to do one wall. You can grab that for about $15.
Chances are you've got paint brushes and other painting necessities stashed at home, so hopefully that'll save you a buck. You can also try my tricks for saving money at the register to grab an extra deal.
Wall Art
Now that you've got your one wall painted, it's time to add some wall art to the other walls.
My favorite way to add wall art is to take some photos from previous adventures, put filters on them, and print them out at the local drug store.
A recent family adventure took us to a dinosaur-themed park with giant dinosaur displays. I snapped some photos, chose three, tinted them in the colors I was working with (green, orange and blue), and printed them as 8x10s at Walgreens.
A quick trip to the Dollar Tree later and I was armed with three 8×10 frames and a Command Strip. I put everything together and, boom! Wall art for $8.
Another thing I always add to the room makeover is a family photo. You can print out a recent family photo (the goofier, the better) while you're at Walgreens and pop it into a brightly colored frame. I picked up a bright green 5×7 frame at Ikea for $1.
Bedding
Now it's very tempting to buy themed bedding, and you can do that if you want. Just be prepared to swap it out in a month when your child is no longer infatuated with trolls, or Legos, or whatever it is.
Rather, I like to buy rather boring, simple bedding as well. Solid colors work best. Check out this microfiber sheet set from Target. Available for only $8.50 and in six subdued colors.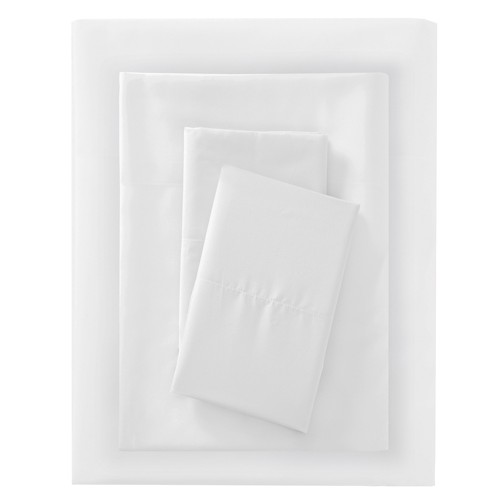 Target also has a Microfiber Down Alternative Comforter that ranges in color and price from $14.99 – $34.49.
Reading Corner
Every child needs a reading corner! It's a simple step parents can take to express the importance of reading. Even if your child hates reading – give them a cozy spot to relax, and maybe pick up a book. You could encourage some great habits this way.
In order to make your reading corner cozy, you'll only need a couple of things:
A rug. I love the rugs from Ikea. They are inexpensive, colorful, and good quality. Here's a cute one for $9.99 and it's perfect for my color scheme! Not to mention, it's looks pretty cozy.
Pillows. Rather than splurging on color coordinated, themed pillows, head to your local Walmart craft section. They sell 'fat quarters' of fabric in various designs for $1 each. Pick up four of them to coordinate with your room. Stitch two together in a square. Find a random, extra pillow tucked in a closet in your house. We all have them and cut it up to use the filling. Stuff your two new pillows and place them neatly in your reading corner.
Storage
Chances are, your child has a bookcase or shelf that toys get stored on. But, in our house, just like yours (I'm sure), the stuffed animals get out of control!
Now, you could buy a stuffed animal net for $10 to store all of these cozy critters. But, why spend $10 when you can spend $3?
Pick up some more of those Command Strips. (Can you tell I love these things?) The one's with hooks this time. And grab a yard of mesh, nylon fabric from Hobby Lobby. Plus, it's available in at least a dozen colors.
Fold the fabric into a triangle and tie each corner into a knot. Adhere the Command Strips in a corner of your child's room and hook one knot over each hook. Voila! Stuffed animal storage.
Other Decor
When it comes to other decor in the room, get creative! I like to use my child's toys placed strategically in prominent locations to add a little extra oomph to the design.
In this case, I gathered up some larger dinosaurs that don't get much love and displayed them on a shelf. He can access them whenever he wants, but they also double as decor.
Another DIY I did to add cute kids room decor, was to make a terrarium. At $14 for the whole lot, it was quite a deal! Plus, it doubles as a nightlight!
All I needed was a shadow box from Michael's ($9) and some random things from the Dollar Tree. A set of battery-operated fairy lights, batteries, plastic dinosaurs, rocks, and faux foliage. All of which came to $5.
With the help of my trusty glue gun, I quickly had an awesome dinosaur terrarium, complete with nightlight feature!
The Grand Total
Alright, so let's tally this up.
One painted wall = $15.00
DIY Wall art & family photo = $9.00
Bedding = $23.49
Rug = $9.99
Pillows = $4.00
Stuffed animal storage = $3.00
Terrarium/nightlight = $14.00
Grand Total = $78.48
And, the next time you have to redo the decor in your child's room. If you're able to stick with some similar colors (wall & bedding). A revamp will only cost you about half of what you spent this time!
Stuck for Ideas
Naturally, the best place to check for kids room decor ideas is Pinterest. But here are a few more suggestions as well:
Unicorns
Paint one wall pink.
Purchase spray paint with glitter and give the wall art some serious glam!
Purchase plastic unicorn toys and spray paint them with glitter, too! Place them in a shadow box with mini fairy lights for your own terrarium.
Race Cars
Paint one wall red, or your child's favorite color.
Use photos from famous races for the wall art. Don't copyright infringe (obviously), but remember, this is for personal use, and most of the time you can find sources for that.
Purchase a sheet of scrap metal and adhere it to the wall, making sure to cover the sharp edges. Hot glue magnets to the bottom of race cars and you've got a vertical race track.
Princesses
How about that pink wall again?
Implement flow-y fabrics from the craft store by hanging them from the corners of the room with Command Hooks.
Build a small clothes rack from PVC pipe for dress-up clothes.
Revamp an old desk into a vanity, complete with mirror from the Dollar Tree.
Need More Suggestions?
Stuck on what to do? How to design? What colors to incorporate? What decor to DIY? Comment below and I'll help you out!
Have fun with your kids room makeover! I'm sure they're going to love it!
©2020 Mom of the Moment